Polyplay Surfaces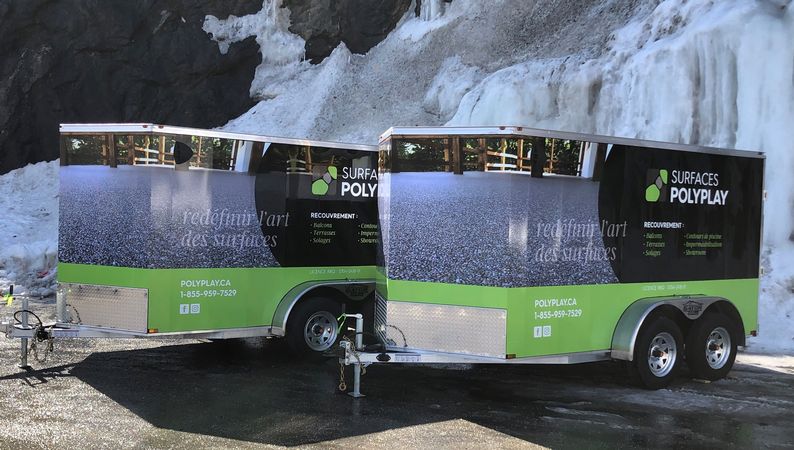 Opportunity details

| | |
| --- | --- |
| Type | Franchise |
| Cash Required | $20,000 |
| Total Investment | $80,000 |
| | |
| --- | --- |
| Total Units (Worldwide) | 5 |
| Total Units (Ontario) | |
| Total Units (Quebec) | |
| Year Founded | 2020 |
Polyplay Surfaces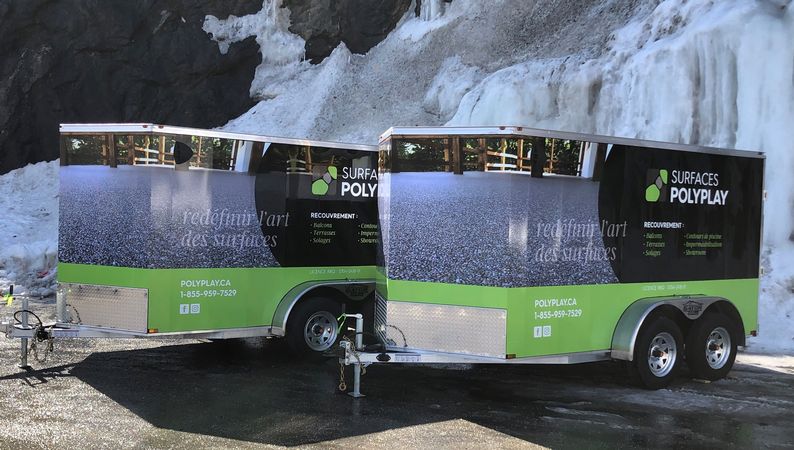 With Polyplay Surfaces, get a turnkey franchise and become operational from day one!
WHO ARE WE?
We are Polyplay Surfaces, a company specializing in the installation of interior and exterior surface coverings. We are looking for motivated franchisees who will take product development and marketing to heart. Every day, our mission is to offer the right product, in the right place. Our expertise is to deploy durable and exclusive quality coatings on the residential and commercial scale.
We shape quality products and deliver attractive projects. We work with quartz, acrylic, RubberQuartz and waterproofing membranes. This allows us to offer endless possibilities, which you can create yourself! Our products are esthetic, luxurious, durable, non-slipery and environmentally friendly. We are the ultimate allies for interior and exterior cladding projects:
concrete balconies, sidewalks and terraces;
pool and spa surrounds;
house foundation;
fireplace mantle;
bathroom floor;
decorative wall;
showrooms and exhibition halls.
Our priorities are customer satisfaction, the quality of our products and the perfection of the execution service.
The development of business ties in the coating waterproofing sector with suppliers who are already well established in the industry gives us a reputation and incomparable product quality. The arrival of Quartz Carpet in Canada gives us a considerable advantage, since this quality product line is exclusive to us. As franchisees, you will become ambassadors and you will be the vectors of the company's success.
THE BUSINESS MODEL
Going into business as a Polyplay Surfaces franchisee means choosing a seasonal and profitable career. We take care of the trainings and the marketing while you develop your market. The parent company supports you in your business process and offers you a work environment adapted to your reality.
THE FIRST YEAR
We offer you a return on investment from the first year, with more than 75 projects to be completed over a period of 6 months. Note that royalties are currently assessed at 6% and 3% for advertising.
Our goal remains your success and therefore the expansion of our service offer across the province. To do so, becoming a franchisee requires an initial investment of $80,000. Be aware that this investment is low considering the growth and expected returns on your investment.
THE FORECASTS
We take the responsibility of publicizing the company, its products and its services in addition to giving you exclusive training on installation and on the treatment to be given to the products offered by Polyplay Surfaces.
The forecast is as follows, in the fourth year your salary will be around $50,000 and you will have an after-tax profit of around $70,000.
ENJOY THE ADVANTAGES
By becoming a Polyplay Surfaces franchisee, you gain access to unique and exclusive products. With this acquisition, you will become an industry pioneer in your region.
You will be installers, distributors, ambassadors, but above all you will take part in the development of the company at the provincial level. You will be part of the family. Our goal will be your success, we will support you and give you the tools you need to develop your business.
As an installer, your job is to sell and install the products offered, but as a distributor, you become the exclusive holder of Quartz Carpet Canada's quartz coating. You have the monopoly on your territory and you respond to demand. Certified installers can also requisition your products, and they will call on you.
DO YOU HAVE THE MATERIAL OF A FRANCHISEE?
Polyplay Surfaces is looking for ambassadors, people of heart whose goal is customer satisfaction and the marketing of Quartz, a noble and exclusive coating for Polyplay Surfaces franchisees.
Are you looking for something new, are you tired of your current job, are you looking for a new professional challenge, do you want to start a business, but don't know where to start?
It's simple, if you know how to handle the trowel, you have good interpersonal skills and honesty and transparency are among your best assets, your place is within the Polyplay Surface family.
BE A POLYPLAY SURFACES FRANCHISEE.
Think about it, becoming a franchisee means saying yes to professional freedom, it means collaborating in the development of a booming business and it gives you incomparable independence. Become masters of your industry!
We essentially aim to create a gathering of enthusiasts, and that is why we are looking for candidates who are ready to use the trowel, therefore to put their hands to work and promote Quartz, a provincially exclusive Polyplay Surfaces product. You must also enjoy customer service, attention to detail and a job well done. Your priority must remain customer satisfaction and the quality of the products and services offered.
Collaborating means propelling ourselves together to achieve our business goals! Collaboration is essential since our goal is your success. We have found the winning recipe: the right product, in the right place! It is then Quartz, its certified installation and its advantages in the region of your choice.