Muskoka Quality Foods
Opportunity details
Type
Franchise

Cash Required

The cash required is the amount of cash you have available or that you can access without referring to a traditional loan (family loans, stock, retirement plans, etc).

$300

Total Investment

The total investment is the total expected spending amount to start their business. This includes the franchise fee and other spending fees such as real estate, staffing, and supplies.

$300
| | |
| --- | --- |
| Total Units (Canada) | 14 |
| Total Units (Ontario) | 14 |
| Year Founded | 2015 |
Muskoka Quality Foods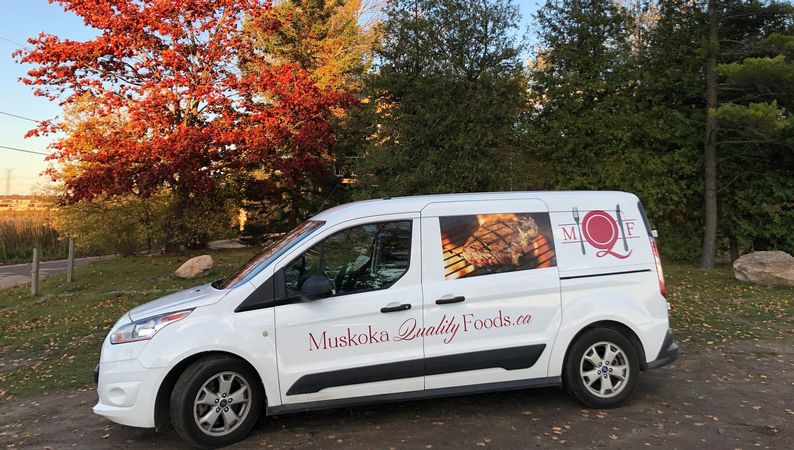 Home delivery of quality meats and seafood has become an essential part of the 'new' consumers life and is growing rapidly. Muskoka Quality Foods allows franchise owners to sell restaurant quality products directly to consumers in Ontario.
Description
Home delivery of quality meats and seafood has become an essential part of the 'new' consumers life and is growing rapidly.  Muskoka Quality Foods (MQF) allows approved associates, as their own small business, to purchase restaurant quality products for resale to their own client list using branded vehicles, sales materials, and online technology.  The opportunity to represent Muskoka Quality foods as a franchised small business owner provides a motivated hospitality industry individual with an entrepreneurial spirit to make over $100K a year.
Our Offer to our Franchise Partners
For almost 6 years MQF has helped Canadians put delicious meals on the table by offering consumers top quality foods and personalized customer service.  We provide our approved franchise partners access to a complete turnkey franchise package including use of branded materials, corporate assets including a vehicle, leading edge cloud based sales tools, and most importantly an inventory of our fine products for resale to your own client base.  We offer comprehensive training and effective, hands-on, support by an experienced management team to help you get your business up and running quickly.
We have tremendous respect for the entrepreneurial spirit and strive to give all candidates proper consideration. By conducting a series of qualification interviews, we are looking for candidates who  have the following attributes:
A strong work ethic and commitment to giving their full time and attention to building their MQF branded business

Excellent communication and people skills, as well as a dedication to superior customer service

Outstanding references, credit, and driving record.
Current Franchise Opportunities
We are currently looking for Franchise Partners in these locations: 
Surrounding GTA, Oshawa, Cambridge/Kitchener, Orillia, Barrie
Summary of main features for an MQF Franchise
No entry fees, no franchise fees

No royalties to pay. 

Extensive and ongoing training on our products will help you explain more efficiently your products to potential customers and therefore facilitate the sale.

Sales training will give you a professional approach to initial sales and will be helpful in building your client base

Training on proper management of a delivery route will give you the necessary tools to service a greater number of customers with less effort.

Proven method of prospecting exclusive to MQF

Access to our proprietary, leading edge, cloud based sales tool that provides a significant competitive advantage in our industry.