B-Protek
Opportunity details
Type
Franchise

Cash Required

The cash required is the amount of cash you have available or that you can access without referring to a traditional loan (family loans, stock, retirement plans, etc).

$40,000

Total Investment

The total investment is the total expected spending amount to start their business. This includes the franchise fee and other spending fees such as real estate, staffing, and supplies.

$109 000 to $116 500
| | |
| --- | --- |
| Total Units (Canada) | 27 |
| Total Units (Ontario) | 27 |
| Year Founded | 2014 |
B-Protek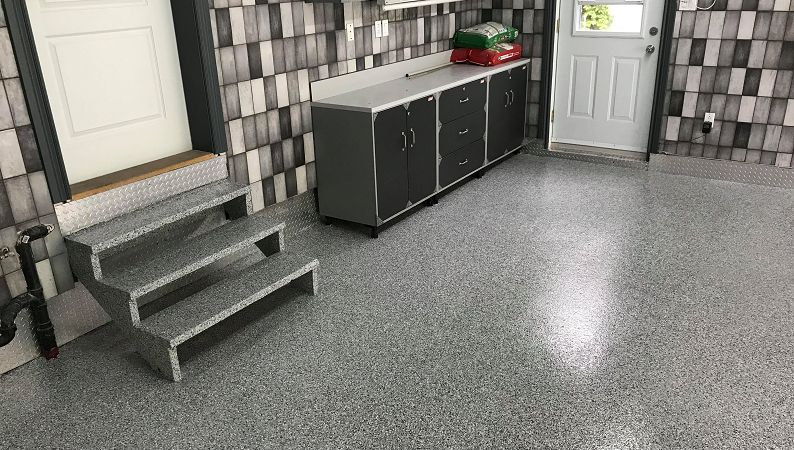 B-Protek is your concrete resurfacing team of choice to accompany you in protecting, transforming, and enhancing your living space.
We are revolutionizing the floor finishing industry one project at a time!
Our ideology is based on offering expert, turnkey services that guide our customers in their proje
Why should I choose B-Protek?
By being a B-Protek Franchisee, you will be offering concrete resurfacing services for garages, commercial floors and exterior balconies and stairs using our best-selling product; the polyurea system with vinyl flakes. You will also work with our clear, opaque and metallic epoxy solutions on design projects such as interior basements, kitchens, offices and more. We focus our efforts on the residential market, but we also work on various commercial projects.
There are several 

advantages of acquiring a B-Protek floor coating franchise:
Owning your own business within a unique network of franchise partners
Being independent and managing financial and operational processes yourself
Having your advertisement, marketing strategies, and website already developed
Benefiting from exclusive, high-quality products and the purchasing power of a supply chain already in place.
Benefiting from proven techniques as well as initial and continuous training
Enjoying high-quality technical and operational assistance
Who is the perfect candidate?
The ideal candidate is a born entrepreneur who is dynamic and respectful. He wants to offer impeccable service to his customers, and he is ready to overcome challenges. He enjoys teamwork and wants to surpass himself.
Support for franchisees
Complete training
Equipment, vehicle lettering
Social media, Google and website advertising campaigns
Call center service
Quotation and invoice management software
Opportunity to participate in the decision-making process through different franchisees committees
What kind of franchisor is B-Protek?
We define ourselves as a modern franchisor seeking to attract talented people who through their expertise and experiences, will influence the structure and development of the brand and help us achieve our vision.  We encourage your participation in the improvement of many operational and financial processes positively affecting the profitability of each franchisee and benefiting the strategic positioning of the brand as a whole.
What is the required investment ?
Total investment - $109 000 to $116 500
Franchise fees - $40 000
Starting fees - $69 000 à $76 000
Royalties - 7%
Marketing - 7%
B-Protek is divided into 64 territories across Canada and 23 other territories in Quebec under the name Béton Surface
57 territories are available across the country