Xtreme Post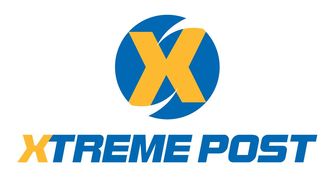 Business details
Xtreme Post piles offer a modern, clean, affordable, accessible and safe alternative for all your foundation needs. Xtreme Post reliable technique is recognized by thousands of customers, engineers, construction professionals, municipalities, etc. Its network of franchisees is constantly expanding, which means it has qualified professionals ready to serve customers all over Canada.
Opportunity details

| | |
| --- | --- |
| Type | Franchise |
| Cash Required | $40,000 |
| Total Investment | $40,000 to $150,000 |
| | |
| --- | --- |
| Total Units (Worldwide) | 27 |
| Total Units (Ontario) | 27 |
| Total Units (Quebec) | |
| Year Founded | 2005 |
Xtreme Post
Trust Xtreme Post to lay solid foundations for all your construction or renovation projects, whatever the application: residential, commercial, recreo-tourism or industrial.
Founded in 2005, Xtreme Post is dedicated to providing the highest standards of the industry and especially the most efficient solutions in terms of screw piles foundations. Trust Xtreme Post to lay solid foundations for all your construction or renovation projects, whatever the application: residential, commercial, industrial or recreational tourism. Xtreme Post offers unsurpassed durability thanks to its rust-proof screw piles made of galvanized steel. In addition, the piling will not damage the land or landscaping. Get your projects off to a rock-solid foundation!
Our reliable technology is recognized by thousands of clients, engineers, construction professionals, municipalities, and many more. Our franchise network has grown steadily and our trained professionals are ready to serve many customers in many parts of Canada.


WHAT IS A SCREW PILE?
A screw pile is a large metal screw with one or more threads (helical blades), which is firmly screwed into the ground and anchored below the frost line, eliminating ground movement caused by the annual freeze-thaw cycle and variations in terrain. The screw piles are designed to remain stable and withstand the weather.
ADVANTAGES OF SCREW PILES
Guaranteed against frost movement.
No excavation necessary.
Clean.
Multipurpose equipment ensures land does not get damaged.
Fast application — construction can start as soon as the screw piles are in place.
Less time and money wasted, as planning is limited to placing markers to identify the desired location of the piles.
Piles can be installed beneath existing structures.
SPECIALIZED EQUIPMENT
The quality control and expertise developed over the years at Xtreme Post have allowed us to build our own machinery. The smaller size and multipurpose capability of our equipment make it possible for us to access locations that are hard to get to with traditional equipment.

Our primary equipment consists of a four-wheel-drive all-terrain vehicle (ATV), which has been fitted with a high-performance hydraulics system. Our machinery is also equipped with a motor that activates a hydraulic circuit, which in turn powers the rotation head and hydraulic mast. The multipurpose aspects of the ATV make it ideal for many different types of foundation work.

We also use a mini-excavator that has been fitted with an auger driver. This high-performance piece of equipment is extremely mobile on almost all types of terrain. It allows us to remove old concrete pilasters and even rocks, making it possible to guarantee same-day screw pile installation.

With Xtreme Post specialized equipment, screw piles can be installed in any type of soil and on any type of terrain, even in hard-to-reach locations, no matter your project.
BECOME AN XTREME POST FRANCHISEE
Do you work in construction? Do you want to be your own boss? Do you have the necessary aptitudes and interest to become a franchisee? Do you already own a business in a related field?
Xtreme Post is looking for people driven by the desire to serve its loyal customers all over Canada and who are willing to continue developing the company's recognized expertise. Always moving forward, Xtreme Post works as much with private individuals as with the commercial and industrial worlds. Most construction or renovation projects can benefit from the rock-solid foundation our superior-quality product provides. The possible uses are endless!