Crackmasters
Opportunity details
Type
Business opportunity

Cash Required

The cash required is the amount of cash you have available or that you can access without referring to a traditional loan (family loans, stock, retirement plans, etc).

$30,000

Total Investment

The total investment is the total expected spending amount to start their business. This includes the franchise fee and other spending fees such as real estate, staffing, and supplies.

$30,000
| | |
| --- | --- |
| Total Units (Canada) | |
| Total Units (Ontario) | 53 |
| Year Founded | 1994 |
Crackmasters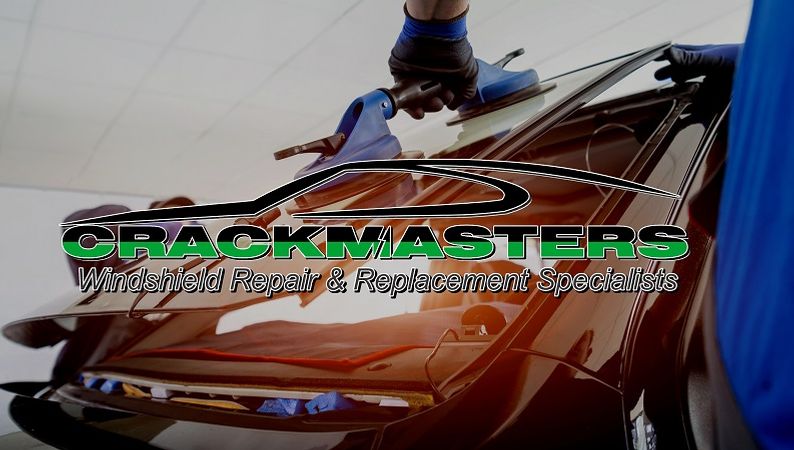 Crackmasters has advanced to the forefront of the windshield repair/replacement industry due to its exclusive and innovative long-crack repair process.
CRACKMASTERS Business Benefits
The satisfaction and profit potential enjoyed by Crackmaster Distributor's Dealers are virtually limitless. This financially sound, once-in-a-lifetime opportunity can be yours!
Business Benefits
| | | |
| --- | --- | --- |
| Low Investment High Profit Return |   | Even if you only perform two repairs/day and two windshield replacements/day your return on investment would be 4 times your cost. Remember, you G.P. % on repairs is over 95% . |
| Low Inventory |   | Our warehouse affiliates, supplies and stocks auto glass right across Canada. This maximizes your inventory dollar. You don't need large inventories. |
| Environmentally Conscious |   | Windshield repair prevents replacement waste. Remember auto glass is not recyclable. |
| Growing Industry |   | Windshield insurance and windshield replacement costs continue to rise making repair a desirable and economically wise choice. |
| Exclusive Territory |   | You will have an exclusive marketing territory and an exclusive dealer contract. |
| Strong Buying Power |   | You have greater buying power due to the large number of established Crackmaster dealers. |
| Great Reputation |   | Our products and services have high public acceptance and household recognized names such as 3M and PGW, Meguiar's and Flitz . |
| Expansion Potential |   | There is a potential to expand your business y adding over 20 other Crackmaster profit centers such as residential & commercial glass. You also get first right of refusal on all new Master Automotive opportunities. |
| Proven Strategies |   | With a new location opening almost every month in Canada, Crackmaster's marketing strategies has proven to be extremely successful. |
Support Benefits
| | | |
| --- | --- | --- |
| Comprehensive Training |   | Includes a training manual, training DVD's and hands-on training. |
| Strong Marketing Support |   | Includes a co-op advertising start-up program, a corporately assisted signage program, marketing plans, advertising tips and layouts, access to our Corporate Trade Show display and our corporate apparel program. |
| Toll-Free Help Lines |   | Always available to answer any questions or problems you run into. |
| Special Rates |   | Value added programs such as special Visa and MasterCard rates, reduced courier rates, special finance rates O.A.C., accounting assistance. |
| Team Atmosphere |   | Share ideas and stories with other dealers via newsletters, dealer input meetings and annual social gatherings. |
Flexibility
| | | |
| --- | --- | --- |
| Location |   | You can operate the business from your home, mobile, auto, other location OR you could add it to your present business for extra income. |
Where Is The Market & Profit Potential?
Where Is The Market & Profit Potential? The Movement in Today's Society is to Repair First – Then Replace If Necessary
Let's Look At The Statistics…
There are over 16 million cars, vans and light trucks in Canada.
Approximately 50% or 8 million of these vehicles have stone chips or cracks in their windshields.
Converted to a dollar value, there is over $500,000,000 in repair business available (provided average repair is $45.00 which is modest).
There are presently over 2 million windshields replaced in Canada annually at an average cost of $300.00. This equates to a $600 million industry or in total over a billion dollar industry.
Ask Yourself…
"How can I benefit from this enormous market?" People keep driving … stones keep flying … and repairs keep piling up. What percentage of this market do YOU want?
Business Training & Support
Crackmaster Distributors Ltd. offers business training and support in our exciting and profitable windshield repair/replacement marketing program. We're looking for special individuals who recognize the potential of these opportunities and are willing to put them to work.

Crackmasters will assist the dealer in establishing operational, marketing, training and overall business strategies to optimize profitability as quickly as possible.

As part of the Crackmaster Package, you receive a comprehensive five-day, hands on training program. The sessions stress the importance of marketing a first rate service through the selection of the correct materials, supplies, and efficient utilization of equipment. Job quoting, installations of auto glass and customer relations are also discussed in full detail.